Ticket Information

All of our Children's Theater tickets are

General Admission

Pay-at-the-Door... No Reservations

Friday Night performances are

Pay What You Can... Donations Only!

Saturday & Sunday Prices:

$5.00 Child / $10.00 Adult

The Riverfront Theater / 2 South Walnut Street / Milford, DE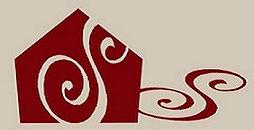 Second Street Players  /  Riverfront Theater  /  2 South Walnut St.  /  Milford, DE 19963  / TIX: (800) 838-3006  /  info@secondstreetplayers.com

THE CAST

Bilbo...   Addie Hammer

Gandalf...  Minor Hardin

Balin...   Ireland Stump

Dwalin...   Aryanna Tangaro

Oin...   Garrett Lopez

Gloin...   Brodie Sapp

Bifur...   Emily Hopkins

Bofur...   Ethan Forrest

Bombur...   Michael McKain

Dori...   Aurora Fennemore

Ori...   Savannah Gerdes

Nori...   Erin French

Fili...   Tyler Potocki

Kili...   Nicholas Cabrera

Thorin Okenshield...   Colby Crawford

Goblin King / Bard...   Shawn Merillo

Dork...   Arthur Paul

Doof...   Michael Forrest

Gollum...   Scott Hammer

Maxwell...   Tryston Bellon

Smaug...   Jeff Bellon

Other Men and Goblins...

Gabriel Fennemore  •  Kathy Hubbard  •  Stephen McCann

THE PRODUCTION TEAM

Directors...   W.J. Walton and Paula Smith

Assistant Director...   Lauren David

Stage Manager...   Isabella Tranchina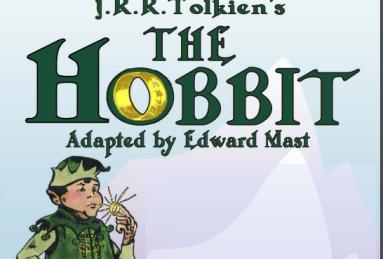 2019 Children's Theater presents

J.R.R. Tolkien's

directed by W.J. Walton and Paula Smith

Friday OCT 11 at 7:00p

Saturday OCT 12 at 7:00p

Sunday OCT 13 at 2:00p

SSP's Riverfront Theater

Downtown Milford, Delaware

THE STORY...

This adaptation by Edward Mast from J.R.R. Tolkien's classic The Hobbit is a suspenseful, fast-moving journey through the sometimes dark, sometimes charming, always compelling world of Middle Earth.

Bilbo Baggins is a comfortably well-off hobbit with a love for rousing adventure stories. Real adventures, however, are definitely not his cup of tea. So when Gandalf the wizard knocks at Bilbo's door, bringing with him Thorin Oakenshield, eleven ragged looking dwarfs, and a contract for an adventure to recover the lost treasure of Lonely Mountain, Bilbo Baggins could not be less interested—at first.

But Bilbo's love of a good story gets the better of him, and before he knows it, he is off on a perilous quest over mountain and under hill through caves and forest and slimy dark places.