Second Street Players proudly presents

The Elephant Man

written by Bernard Pomerance

directed by Josh Gross

Fridays APR 13 & 20 at 7:00p

Saturdays APR 14 & 21 at 7:00p

Sundays APR 15 & 22 at 2:00p

A $1.00 Senior/Student Discount is offered for Sunday Matinees

SSP's Riverfront Theater  /  2 South Walnut Street  /  Milford, DE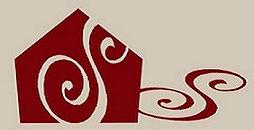 Second Street Players / Riverfront Theater / 2 South Walnut St. / Milford, DE 19963 / TIX: (800) 838-3006 / info@secondstreetplayers.com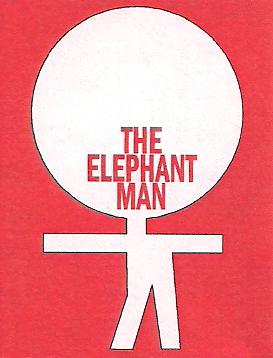 THE CAST

Frederick Treves... Anthony Natoli

John Merrick...   Brandon Twilley

Carr Gomm...   Steve Twilley

Ross/Bishop Walsham How...  David Hall

Mrs. Kendal...   Erin Rich

Miss Sandwich/Princess Alexandra...   Diane Counts

Pinhead Manager/John the Porter...   Mike Schmiedlin

Pinhead #1/Countess...   Heather Halliburton

Pinhead #2/Duchess...   Sydney Gross

Pinhead #3...   Lauren David

Policeman/Snork...   Josiah Rich

Conductor/Lord John...   Nick Simmonds

THE PRODUCTION STAFF

Director...   Josh Gross

Assistant Director...   Lorraine Steinhoff

Stage Managers...   Len Willens & Mike Amory

THE STORY

The Elephant Man is based on the life of Joseph Merrick, who lived in London during the latter part of the nineteenth century. A horribly deformed young man – victim of rare skin and bone diseases – he becomes the star freak attraction in traveling sideshows. Found abandoned and helpless, he is admitted to London's prestigious Whitechapel Hospital. Under the care of celebrated young physician Frederick Treves, Merrick (called John in the play) is introduced to London society and slowly evolves from an object of pity to an urbane and witty favorite of the aristocracy and literati, only to be denied his ultimate dream – to become a man like any other.

WINNER! 1979 Tony® Award, Best Play

WINNER! 2015 Drama Desk Award, Best Revival of a Play

NOMINEE! Four 2015 Tony® Awards, including Best Revival of a Play

NOMINEE! 2015 Drama League Award, Best Revival of a Play

NOMINEE! Five 2015 Outer Critics Circle Awards

including Best Revival of a Play


SSP's production of

The Elephant Man

encourages you to learn more.

Brian Richards, a Dover resident, suffers from Proteus Syndrome, the rare and debilitating condition depicted in The Elephant Man. Brian along with his wife, Angie, has been globally active in raising awareness of PS while he continues his own personal battle with it.

There will be a 50/50 raffle at each performance of the show with proceeds to benefit Brian and his family.You can read more about Brian Richards
here
.
Second Street Players encourages you to
learn more
about Proteus Syndrome and to help in the fight against it if you can.
A&E Report with host Michael Sprouse