The Snow Queen by Ruth Cantrell

The cold-hearted Snow Queen kidnaps children in search of her lost son. When she abducts Kai, his younger sister Gerda vows to bring him home.

Traveling north, Gerda encounters Conjure Woman and Aurora Borealis who guide her, and those who accompany her: Cawtrina Crow, Prince Erik and Randolph, a reindeer. The Snow Queen sends her henchmen, Frostbite, Blue Norther and the Snow Drifts, to stop the young girl.

When Gerda reaches the Snow Queen's palace and finds Kai cold-hearted, can her love and devotion warm his heart, and together can they find a way to transform the cold Snow Queen into the loving mother she once was?

THE CAST

Snow Queen... Sydney GrossGerda... Grace Baeurle

Kai... Colby CrawfordPrince Erik... Dawson Gehrke

Frostbite... Ryley LovinCawtrina... Rebecca Yarnall

Randolph... Abigail PorterConjure Women... Dorothy Lincoln

Gladys... Alexis WaddyBlue Northern... Finian Fitzgerald

Aurora... Rebecca WisniewskiGrandma... Alyssa Simon

Jan... Emily SimonJon... Ethan Simon

Horace / Servant #3... Seth WilcoxServant #1... Jacob Waddy

Daffodil... Megan BuscheWeeping Willow... Abigail Aleman

Tiger Lily... Maddie MastrianaDandelion... Abby Lincoln

Goblin... Karaline GillespieGypsy #1... Jacklynn Gross

Gypsy #2...
Addie Hammer

Servant #2 / Gypsy #3...
Tali Keen
- SNOWFLAKES -

Sarah Barrows     Emma Barrows     Emma Culp     Lillie Culp

Samantha Culp     Italia Rodriguez     Daisy Mastriana

THE PRODUCTION STAFF

Director... Guy Crawford

Asst. Directors... Heath Yarnall and Tabitha Yarnall

Stage Managers... Teresa Busche and Rick Busche

Stage Crew... Kody Yarnall and Brodie Sapp

Lights... Kenzie Crawford

Sound... Allie Collier

Choreography... Sydney Gross

Set Design... Bill Walton

Producers... Josh Gross and Shannon Lincoln

Program... Courtney Baeurle

Curtain Times

Friday & Saturday... 7:00p  /  Sunday... 1:00p

Ticket Information

All of our Children's Theater tickets are

General Admission

Pay-at-the-Door... No Reservations

Friday Night performances are

Pay What You Can... Donations Only!

Saturday & Sunday Prices:

$5.00 Child / $10.00 Adult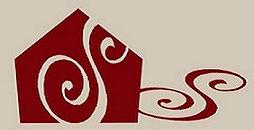 Second Street Players  /  Riverfront Theater  /  2 South Walnut St.  /  Milford, DE 19963  / TIX: (800) 838-3006  /  info@secondstreetplayers.com

2016 Children's Dessert Theater presents