Ticket Information

All of our Children's Theater tickets are

General Admission

Pay-at-the-Door... No Reservations

Friday Night performances are

Pay What You Can... Donations Only!

Saturday & Sunday Prices:

$5.00 Child / $10.00 Adult

Curtain Times

Friday & Saturday... 7:00p  /  Sunday... 2:00p

The Riverfront Theater / 2 South Walnut Street / Milford, DE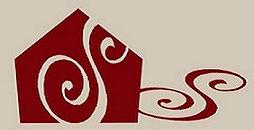 Second Street Players  /  Riverfront Theater  /  2 South Walnut St.  /  Milford, DE 19963  /  info@secondstreetplayers.com

2022 Children's Theater presents

THE CAST

Sally Cotter…   Bella Howard

Esther…   Erin French

Melissa…   Shayla Stewart

Dave…   Colby Crawford

Harmonica…   Amy Deo

Ursa…   Kierstin Shockley

Murderdeath (our villain)…  Gabriel Fennemore

Professor Underdrawers…   Minor Hardin

Professor Shape…   Jennifer Potocki

Ryebread…   Lindsay Soja

Racco…   Arthur D. Paul

Hezekiah / Gildelily…   Susan Newark

Bumbershoot / Vulpecula…   Lauren David

Horntooter / Sidusnocte / Lupus…   Ryan Hacker

STUDENTS AND SUPPORTING CAST

Ari Neal-Dickerson


Austin Neal-Dickerson
Brianna Lyons


Ethan Forrest
Ireland Stump


Makenna Scheeler
Natalie Howard


Phoenix Stump
Rylee Cline


Savanna Starke
Tryston Bellon


Tyler Potocki
FROGBULL CARETAKERS

Head Caretaker…   Isabella Tranchina

Savannah Gerdes


Sydney Stump
Phoenix Stump


Daniel Formica
THE PRODUCTION CREW

Directors

Michael Forrest

Guy Crawford

Deana Forrest
Friday, MAY 20 at 7:00p

Saturday, MAY 21 at 7:00p

Sunday, MAY 22 at 2:00p

(Ticket Info Below)

ABOUT THE STORY...

Sally has just bought a copy of the final book in her favorite series of novels. But if she finishes reading it, will the magic all be over? As she sleeps on it, Sally once again dreams she's a student at Frogbull Academy of Sorcery. With the help of Professor Albatross Underdrawers and pals Dave and Harmonica, she must uncover the secret of the MacGuffix and face the evil Lord Murderdeath in a final showdown. Whether you've visited Frogbull before or this is your first time in one of Sally's dreams, this wild satire of fandom, fantasy, and a certain magical book series is the loopy comedy for you.