Ticket Information

All of our Children's Theater tickets are

General Admission

Pay-at-the-Door... No Reservations

Friday Night performances are

Pay What You Can... Donations Only!

Saturday & Sunday Prices:

$5.00 Child / $10.00 Adult

Curtain Times

Friday & Saturday... 7:00p  /  Sunday... 2:00p

The Riverfront Theater / 2 South Walnut Street / Milford, DE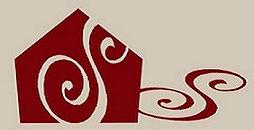 Second Street Players  /  Riverfront Theater  /  2 South Walnut St.  /  Milford, DE 19963  / TIX: (800) 838-3006  /  info@secondstreetplayers.com

2020 Children's Theater presents

THE CAST

Sally Cotter...   Finnley Sheridan

Harmonica...   Kierstin Shockley*

Dave...   Gabriel Fennemore

Ursa Malaise...   Liz Brown*

Albatros Underdrawers...   Minor Hardin

Ryebread...   Lindsay Soja

Shifita Shape...   Tammy Crawford

Dr. Acula...   Sydney Stump

Taurus...   Christopher Baughen*

Slobbers/Wormring...   Alexis Formica

Lord Murderdeath...   Josh Gross

The Ensemble will portray many characters

Jacklynn Gross - Emily Hopkins - Garrett Lopez

Evelyn Harbeson* - Peyton Robbins* - Brodie Sapp

Frankie Valenti - Bella Biasi - Aryanna Tangaro

Isabella Caraballo - Danae Martinez - Dorie Mast

Erin French - Savannah Gerdes - Jesse Gerdes*

Ireland Stump - Tyler Potocki

THE PRODUCTION CREW

FrogBull Caretaker...   Bella Tranchina

Asst. Caretakers...   Roman Stump - Mallory Burk*

Sound...   Naomi Harbeson

Lights...   Jocelyn Kraft

Set Painters...

Savanna Gerdes - Ashby Amory - Rose Badner*

Costumes...   Tammy Crawford and the Cast

Directors...   Guy Crawford and Jeff Bellon

* Indicates New to the Second Street Players Stage

Friday, FEB 28 at 7:00p

Saturday, FEB 29 at 7:00p

Sunday, MAR 1 at 2:00p

(Ticket Info Below)

ABOUT THE STORY...

Sally Cotter is back, once again dreaming that she is a student at the bewitching Frogbull Academy of Sorcery. But this time she's caught up in teenage drama as well as dealing with mysterious escaped convict Taurus Ford and battling her rival, Ursa Malaise, in the Gauntlet of Ire. Will she triumph at the expense of helping her best friends, Dave and Harmonica, with their romantic woes, all while evading Murderdeath and his terrifying Demeaners? This loving parody will thrill fans and newcomers alike.