SSP 2017 presents "Nunsense" with a... twist

Nunsense: A-Men!

written by Dan Goggin

directed by Steven Haber

Fridays MAY 5 & 12 at 8:00p

Saturdays MAY 6 & 13 at 8:00p

Sundays MAY 7 & 14 at 3:00p

at the Riverfront Theater, downtown Milford DE

About the Show...

Nunsense A-Men! is basically the original Nunsense show with all of the characters being portrayed by male musical comedy performers. Think of it as "Mrs. Doubtfire enters the Convent." Done totally seriously, this show is, to quote a critic, "no drag."

The fun begins when the Little Sisters of Hoboken discover that their cook, Sister Julia, Child of God, has accidentally poisoned 52 of the sisters, and they are in dire need of funds for the burials. The sisters decide that the best way to raise the money is to put on a variety show, so they take over the school auditorium, which is currently set up for the eighth grade production of "Grease." Here we meet Reverend Mother Regina, a former circus performer; Sister Mary Hubert, the Mistress of Novices; a streetwise nun from Brooklyn named Sister Robert Anne; Sister Mary Leo, a novice who is a wannabe ballerina; and the delightfully wacky Sister Mary Amnesia, the nun who lost her memory when a crucifix fell on her head. Full of comic surprises, Nunsense has become an international phenomenon. With more than 5000 productions worldwide, it has been translated into 21 languages.

A new version of the show--Nunsense A-men!--premiered in New York in 1998. Receiving rave reviews and standing ovations subsequent productions have boasted such stars as Arte Johnson (Laugh-In) as Mother Superior and Olympic Champion, Greg Louganis as Sister Robert Anne. A whole new layer of comedy surfaces with lines like "The guys in the old neighborhood still can't believe I became a nun!" To quote the New York Times: "A change of habit, boy oh, boy!"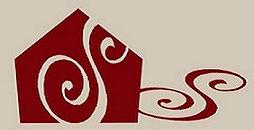 Second Street Players / Riverfront Theater / 2 South Walnut St. / Milford, DE 19963 / TIX: (800) 838-3006 / info@secondstreetplayers.com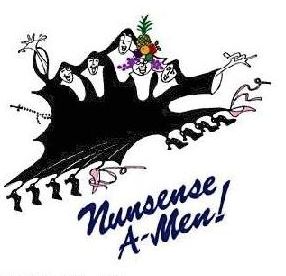 CAST

Reverend Mother Regina...   Steven Haber

Sister Robert Anne...   Thom Harris

Sister Mary Hubert...   David Hall

Sister Mary Amnesia...   Malcolm Keen

Sister Mary Leo...   Jayson Felker

PRODUCTION STAFF

Director...   Steven Haber

Assistant Director...   Dana Willens

Choreographer...   Thom Harris

Stage Manager...   Len Willens

Assistant Stage Manager...   Shannon Lincoln

Vocal Coach...   Yvette Denehy

Music Coordinator...   Alison Walls

Props...   Christine Reed



Brown Paper Tickets Ticket Widget Loading...

Click Here to visit the Brown Paper Tickets event page.