THE STORY

In our American culture It's a Wonderful Life has become almost as familiar as Dickens' A Christmas Carol. The story is a natural for a stage adaptation: the saga of George Bailey, the Everyman from the small town of Bedford Falls, whose dreams of escape and adventure have been quashed by family obligation and civic duty.

George's guardian angel descends on Christmas Eve to save him from despair and to remind him ─ by showing him what the world would have been like had he never been born ─ that his has been, after all, a wonderful life.

This faithful adaptation has all your favorite characters: George, Mary, Clarence the angel, Uncle Billy, Violet, and, of course, the Scrooge-like villain, Mr. Potter. This fine dramatization not only celebrates the faith of the season, it also celebrates the American philosophy of life: hard work, fair play and the love and support of one's family and community will be rewarded.

THE PRODUCTION TEAM

Director...   Thom Harris II

Assistant Director...   Guy Crawford

Stage Manager...   Len Willens

Assistant Stage Manager...   Bella Tranchino

Assistant to the Stage Manager...   Amanda Steele

Producer...   Steven Haber

Costumes and Props...   Janice Hall and Carol Torrey

Master Carpenter...   Eric Korpon

Lighting Design...   Jocelyn Kraft

Sound Design...   Len Willens

Photography...   Len Willens

Set Construction...

Eric Korpon - David Hall - Janice Hall - Minor Hardin

Thom Harris - Dan Marabello - Jason Potocki

Jen Potocki - Amanda Steele - Asher Steele

THE CAST

George Bailey...   Alex Lloyd-Wood

Clarence Odbody...   Bernard Noeller

Mr. Gower...   Minor Hardin

Young George...   Tyler Potocki

Harry Bailey...   David MacDonald

Mother Bailey...   Dana Willens

Aunt Tilly...   Lezlie Eustis

Violet Peterson...   Abigail Roxby

Bert...   Colby Crawford

Ernie...   Katya Hall

Uncle Billy...   David Hall

Mary Hatch...   Caitlyn Kuhn

Henry F. Potter...   Ron Pakula

Mr. Potter's Secretary...   Carol Torrey

Mrs. Hatch ...   Susan Newark

Sam Wainwright...   Colby Crawford

Miss Andrews...   Susan Newark

Mrs. Thompson...   Janice Hall

Mr. Martini...   Frank Valenti

Mrs. Martini...   Ireland Stump

Miss Carter...   Amanda Steele

Newspaper Boy...   Alexander Proseus

Pete Bailey...   Tyler Potocki

Tommy Bailey...   Alexander Proseus

Zuzu Bailey...   Liana Evins

Janie Bailey...   Makenna Scheeler

Mr. Welch...   Guy Crawford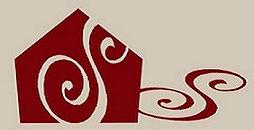 Second Street Players  /  Riverfront Theater  /  2 South Walnut St.  /  Milford, DE 19963  / TIX: (800) 838-3006  /  info@secondstreetplayers.com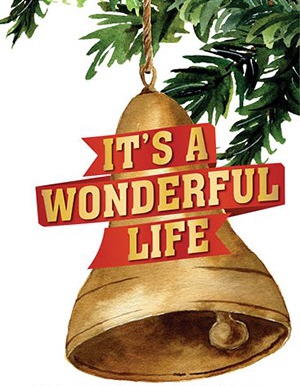 From the film by Frank Capra

and the story by Philip Van Doren Stern

Second Street Players presents

IT'S A WONDERFUL LIFE

Adapted for the stage by James. W. Rodgers

Presented by special arrangement with

THE DRAMATIC PUBLISHING COMPANY of Woodstock, Illinois

directed for SSP by Thom Harris II

Fridays NOV 26 & DEC 3 at 7:00p

Saturdays NOV 27 & DEC 4 at 7:00p

Sundays NOV 28 & DEC 5 at 2:00p

SSP's Riverfront Theater, Downtown Milford DE