Our 2019 Main Stage Season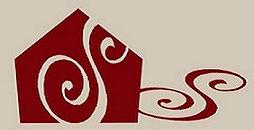 Second Street Players  /  Riverfront Theater  /  2 South Walnut St.  /  Milford, DE 19963  / TIX: (800) 838-3006  /  info@secondstreetplayers.com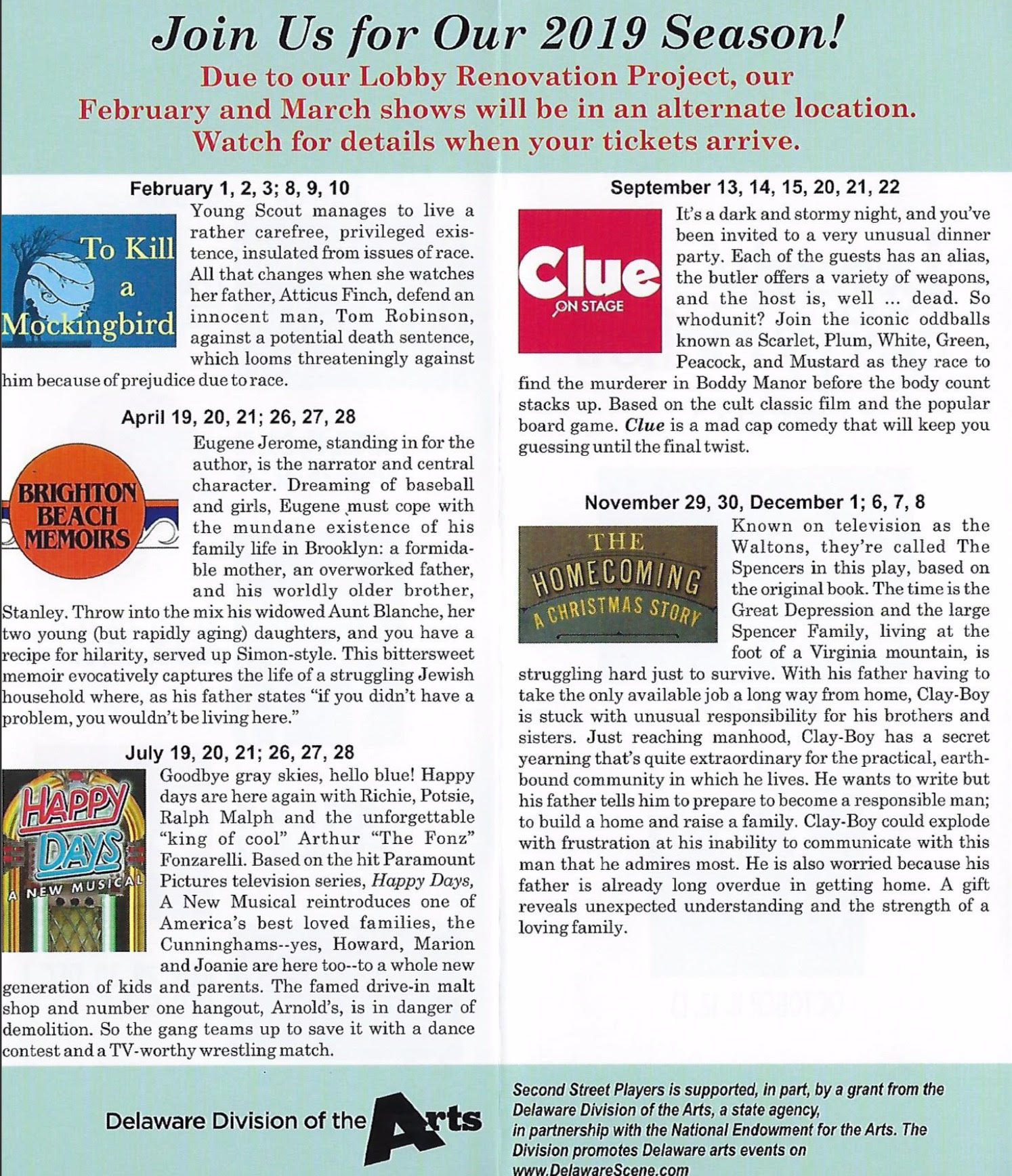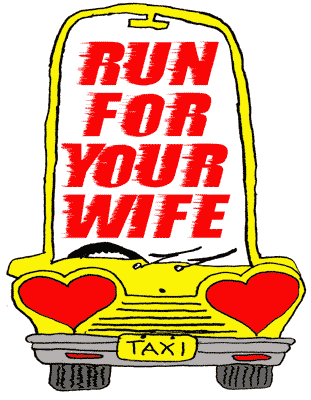 Run for Your Wife tells the story of unassuming cab driver John Smith, who has two different wives and two different homes in two different towns – and a very precise schedule for juggling it all. Things begin to unravel when Smith gets a bump on the head and lands in the hospital, where both of his addresses surface and police from both towns begin to investigate. Having upset his schedule, Smith becomes hopelessly and hilariously entangled in his attempts – aided by his hapless upstairs neighbor – to explain himself to his wives and two suspicious police detectives. Lie is piled upon lie in a mixture of slapstick, misdirection, and fall-out-of-your-seat laughs!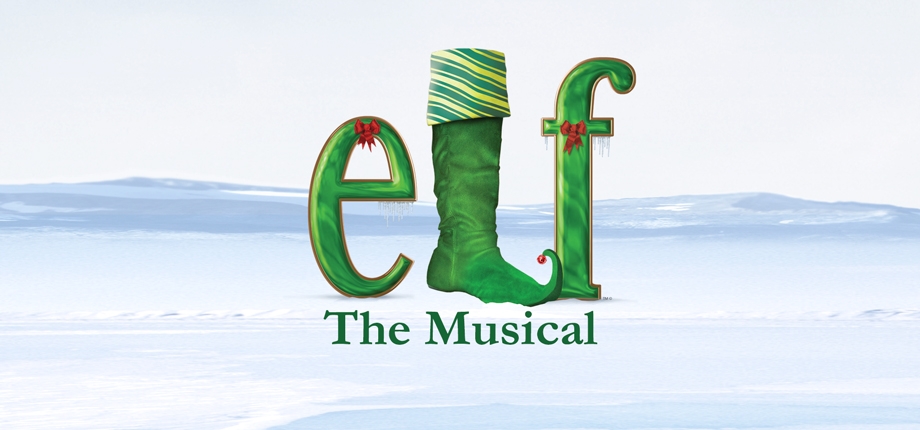 Buddy, a young orphan, mistakenly crawls into Santa's bag of gifts and is transported to the North Pole. The would-be elf is raised, unaware that he is actually a human, until his enormous size and poor toy-making abilities cause him to face the truth. With Santa's permission, Buddy embarks on a journey to New York City to find his birth father and discover his true identity. Faced with the harsh realities that his father is on the naughty list and his half-brother doesn't even believe in Santa, Buddy is determined to win over his new family and help New York remember the true meaning of Christmas.

Based on the cherished 2003 New Line Cinema hit, Elf features songs by Tony Award nominees, Matthew Sklar and Chad Beguelin, with a book by Tony Award winners, Thomas Meehan  and Bob Martin. This modern day holiday classic is sure to make everyone embrace their inner elf. After all, the best way to spread Christmas Cheer is singing loud for all to hear.