Second Street Players

Milford, Delaware

This page was last updated: 1/21/2018

IT'S EASY!

Help Support SSP

Through Redner's

SAVE-A-TAPE

Program!

Children's Theater Information

CURTAIN TIMES

Friday & Saturday... 7:00p  /  Sunday... 2:00p

TICKET INFORMATION

All of our Children's Theater tickets are

General Admission

Pay-at-the-Door... No Reservations

Friday Night performances are

Pay What You Can... Donations Only!

Saturday & Sunday Prices:

$5.00 Child / $10.00 Adult


Web Design Copyright  © 2012--2018    Picnic Club Z  All Rights Reserved
Our 2018 Season Begins...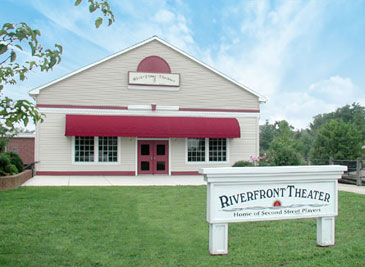 Second Street Players  /  Riverfront Theater  /  2 South Walnut St.  /  Milford, DE 19963

Mail to: PO Box 470 Milford, DE 19963 / Tickets: (800) 838-3006  /  info@secondstreetplayers.com

2018 Schedule of Saturday Shows & Events

All Seats $5 / Doors Open 6:30p / Curtain 7:00p

2018 MaRT

Schedule

COMING SOON!

Children's Theater 2018...

directed by Josh Gross

APR 13-14-15

APR 20-21-22

NOV 23-24-25

NOV 30 DEC 1-2

The 39 Steps

a very physical comedy by Patrick Barlow

adapted from a novel by John Buchan

based on a movie by Alfred Hitchcock

directed by Tommye Staley

JAN 26-27-28 & FEB 2-3-4, 2018

SSP's Riverfront Theater

Downtown Milford DE

directed by Tommye Staley

A New Season of Children's Theater Begins With...

The Elves

and the Shoemaker

Friday, FEB 23 at 7:00p

Saturday, FEB 24 at 7:00p

Sunday, FEB 25 at 2:00p

Our Children's Theater

2018 Season Tickets Now On Sale...

The first show opens January 26

NOW is the time to order your 2018 Season Tickets!

All FIVE great shows for $85! ($80 Senior/Student)

Click 
here
 for full info and a printable order form.
New Season, New Curtain Times!     Fri & Sat 7p - Sun 2p

Main Stage AUDITIONS Announced...

Director 
Josh Gross
 has announced auditions for SSP's spring drama, 
The Elephant Man
 by Bernard Pomerance. Auditions will be held Monday, JAN 29 and Tuesday, JAN 30 at 7:00p each night in SSP's Riverfront Theater in downtown Milford, DE. Auditions are open to both men and women and will consist of cold readings from the script. Questions? Please email Josh at 
jgross@atlanticrhc.com
. Show dates are April 13-14-15 and April 20-21-22.
AUDITIONS: Sun MAR 11 and Tue MAR 13

6:30p at the Riverfront Theater, Milford DE