Second Street Players

Milford, Delaware

This website was last updated May 23, 2023
Children's Theater Information

CURTAIN TIMES

Friday & Saturday... 7:00p  /  Sunday... 2:00p

TICKET INFORMATION

NO TICKETS NEEDED for

Friday Night performances

Pay What You Can... Donations Only!

Saturday & Sunday Prices:

$5.00 Child / $10.00 Adult

TICKETS AVAILABLE ONLINE


Web Design Copyright  © 2012--2023    Picnic Club Z  All Rights Reserved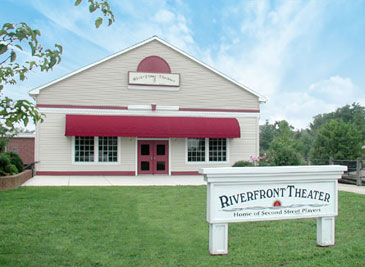 Second Street Players  /  Riverfront Theater  /  2 South Walnut St.  /  Milford, DE 19963

Mail to: PO Box 470 Milford, DE 19963 / Info: (302) 422-0220 / info@secondstreetplayers.com

People? Shows?

    Search This Site...



Join Us for EIGHT Great Shows in 2023...

Our Main Stage 2023 Season!

A Funny Thing Happened

   On the Way to the Forum

A Christmas Carol: The Musical

For more information about SSP's

Junie B. Jones is Not a Crook


Coming in July: A Main Stage Summer Broadway Musical...

On Stage at SSP's

Riverfront Theater

July 14-15-16 and

July 21-22-23, 2023

Watch This Space

For Details...